An International Conference on "Urban Artistic Heritage in the Islamic World" was jointly organized by IRCICA, Tunisian Association of Urban Studies and Research (ATERU) and Tunis University, with the collaboration of the Ministry of Culture of Tunisia and the Ministry of Higher Education and Scientific Research of Tunisia. The conference took place in Hammamet, on 21-23 November 2019.
The conference heard 32 paper presentations scheduled over 7 academic sessions. The session themes were: "Problems and approaches", "Mosques and minarets", "Islamic arts in urban milieu", "Calligraphy and decoration", "Historical topics", "Crafts and decorations", "Specific topics".
The conference was opened with addresses by Prof. Dr. Khaled Kchir, Vice-Rector of the University of Tunis, and Prof. Dr. Halit Eren, Director General, IRCICA. Mr. Ali Onaner, the Ambassador of IRCICA's host country Turkey, also spoke at the conference. A presentation of the conference was made by Prof. Dr. Taoufik Belhareth, Cooordinator of ATERU.
The conference was attended by 34 scholars and experts from 8 countries: Algeria, Bosnia and Herzegovina, Canada, Egypt, Morocco, Saudi Arabia, Tunisia and Turkey. The participants received certificates, which were distributed by IRCICA Director General Prof. Dr. Halit Eren, Coordinator of ATERU Prof. Dr.Taoufik Belhareth and Prof. Benyoucef Brahim, professor and expert in urbanism, Canada.
The conference issued a final report and recommendations, which were read by Prof. Dr. Maachou Hadj Mohamed from the University of Oran, Algeria.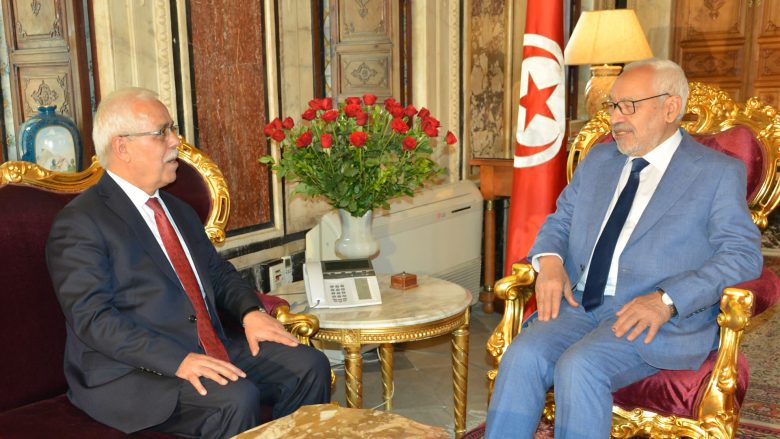 During the period of his visit to Tunisia to participate in the conference, on 22 November 2019, IRCICA Director General Prof. Halit Eren met with Mr. Rashid Ghannouchi, Speaker of the Assembly of the People's Representatives, in his office in Tunis.